Kristianstad Academy for students
Do you want to develop your working skills, get valuable contacts, and at the same time earn some money? In that case, a consultant project for Kristianstad Academy would be the perfect opportunity for you!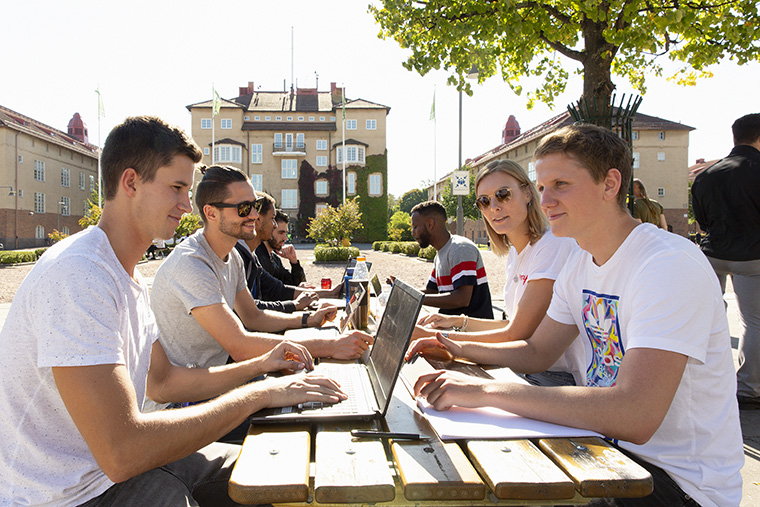 What does it mean to be a student consultant?
As a consultant, you work project-oriented and get paid for the agreed hours included in the project. In addition to salary, you will receive an invaluable deposit in the work experience account.
As an active student consultant at Kristianstad Academy, you give yourself a chance for personal development in addition to your studies. It is your curiosity and desire for personal development that is the basis for the outcome. You get in touch with employers in the region and get the opportunity to work with real consulting services that can lead to employment. In addition, we will create inspiring workshops that will generate personal development. Through our educational efforts, student consultants can be inspired by other like-minded students who want to develop in leading themselves.
No obligation to participate in all projects that come up. It is always you who decides whether you have the time, energy, and ability to get involved in a project. You register your interest in what you want to implement. In some cases, you will be in a team with several different students from different programs, so there will be many different views when you take on a project. You will be able to learn a lot from each other.
Contact us for more information about being a student consultant for Kristianstad Academy!
What is required?
Interest - that's actually all that is required. Interest in developing yourself, especially with companies!
Ability to think - The projects require innovative thinking (this you will be trained through "crash courses" which is an education Kristianstad Akademi offers all student consultants → Toy Imagine).
Orientation (ie what education you go to or what type of project it is) is not the interesting thing - Your interest is the most valuable. (of course, the right knowledge is needed for some projects to be possible to implement).
What does this mean?
Students come up with innovative ideas in something that exists but does not work in the business.
You get paid to be creative.
You open up the possibilities for yourself.
You get the opportunity to use the tools you get through your studies in internships.
You get contacts and create references for future career.
It is the interest that counts.
Crash courses are offered (with a focus on innovation).
Join our team and apply to be a student consultant in Kristianstad Academy!