Staff Training Week at Kristianstad University, May 21-24, 2019
Inspired from last year, we would once again like to invite you to Kristianstad!
The aim of our staff training week is to exchange ideas and to have fruitful discussions with colleagues from all over Europe.
Our guests will visit different departments and learn more about our administration and campus life.
Time to visit Kristianstad and to get an idea of Kristianstad and the surrounding area will be offered.
A programme is presented below and a schedule here.
Please note that there may still be changes!
Welcome to Kristianstad!

Please register before February 28!
Please note that it is mandatory to make your choice of group as well as at
"position" of interest within group/groups chosen! Prioritize your choices (1-3)
To prevent late cancellations, we will charge a fee of 500 SEK (appr.

50

Euro) to be paid before March 20 (after acceptance letter has arrived)
Payment details
Bankgiro 5442-5269
Swift DABASESX
Ibankonto SE18 1200 0000 0128 1010 9087

Confirmation from us
We will get back at the latest March 7 to confirm whether You're accepted or not. Then we will also provide you with information of accommodation choices etc.
The training week is open to staff members working in the following groups:


A, New tools for Counselling and Career Guidance

(10 seats)

One great challenge for us lies in offering counselling and career guidance to the younger generations and to those student studying online. What tools and services can we offer to these students that can benefit and aid them in their education and professional growth?


B, Student Administration at the Faculties (5 seats)
What does a study administrator do? Similarities and differences between our and your university.


C, Work Integrated Learning - from Classroom to Workroom

(5 seats)




How do we work with administration for "work integrated learning" (practical placement)?

From placement and assessment to examination.




D, Communication (5 seats)

How we work with digital ads to find the students and get them to find us.
Kristianstad University is the eight most applied university in Sweden, but considering the two types of different universities we have in Sweden ours is the most applied in our category. Our students finds us via different types of digital ads and we have almost no print ads going. We work with google ads, facebook ads and create content that applies to our students. We do much of the work in-house and have different expertise in our team. Are you interested in digitalization? Take the chance to visit us during staff training week!


E, Financial/Accounting Administrator (10 seats)
Procedures, systems etc.
Economic model at Kristianstad University/at the visiting Universities, visiting an education/research facility, group seminar questions related to "Purchases and E-procurement" and "Human Relations".



F, Innovation, Implementation and Impact (20 seats)
How to drive innovation and implement sustainable change in your programs.


Change is a constant factor in our society; at our workplace, implementing new procedures, programs or interventions. But how do we know if the change actually improves things or what factors that prevent the change to be applied? In order to interpret change and make the right decisions, it is necessary to have an understanding of how Innovation, Implementation and Impact function in order to generate sustainability.

This two-day course will give you insight into the importance of understanding Innovation, Implementation and Impact in organisational or project-based circumstances, such as in European projects for example. The days will be combined with theoretical knowledge and practical exercises based on real-world examples, together with group discussions.

This staff training course is suitable for anyone that works in a university as an administrator, teacher, project manager or researcher.


Colleagues from other departments are also welcome to participate in this training week depending on the capacity and availability of the respective groups.
Practicalities as how to reach Kristianstad etc
Contact person: Marie Gunnarsson Ekström marie.g.ekstrom@hkr.se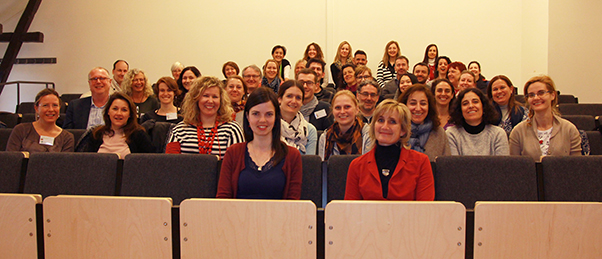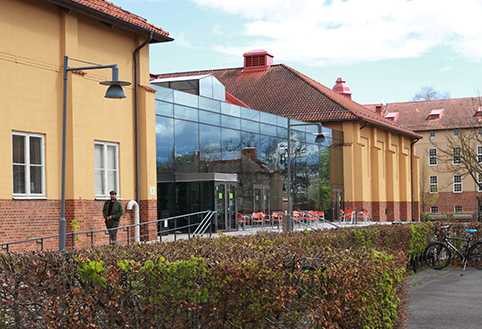 Photos: Andras Bela Giczi from Staff Training Week 2017