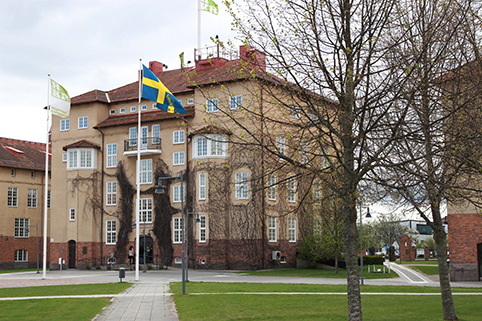 Photo: Andras Bela Giczi May 2017
Location of Staff Training Week
Kristianstad University Campus
Specific location, please see final schedule.
Elmetorpsvägen, 15
SE 291 88 KRISTIANSTAD, SWEDEN
Map of the campus. (pdf, 71 kB)
The University campus can be easily reached from the city centre or the railway station via taxi (5 minutes), bus (10 minutes) or by foot (20 minutes).
Each participant will if possible be offered a return ticket/day for the local bus (nr 4) between Kristianstad city at the railway station, named "Centralen" and Kristianstad University, named "Högskolan" in the time schedule (måndag-fredag means Monday-Friday)
Attendance fee
There is a small attendance fee (500 SEK) for the Staff Training Week which includes lunch Tuesday, dinner Wednesday and bus tickets within Kristianstad city (which allows you to take the bus from city to Kristianstad University -return ticket) Tuesday-Friday
To be paid by March 20, 2019 (after acceptance letter has arrived) to the following bank account:
BIC/SWIFT: DABASESX IBAN: SE18 1200 0000 0128 1010 9087.
or Bankgiro 5442-5269
The name of the account holder on the money transfer form is "Hogskolan Kristianstad".
Please mark your payment with name and booking code: STW2019 + Your name. It is very important!
NB! The fee is not refundable.
Dinner
Wednesday May 22 at 18:30 at (to be updated)
Kristianstad.se "Stay, To do, Eat, Map"
Accommodation
The following suggested hotels are located in the city centre. They are very close to the railway station.


How to reach Kristianstad

The closest main airport is Copenhagen Airport. Direct train connection to Kristianstad railway station from Copenhagen airport railway station (the journey takes around one hour and 20 minutes). Kristianstad railway station is very close to the city centre and the University campus. More information about travelling to Kristianstad can be found on the website:
http://www.turism.kristianstad.se/en/how-get-here
Pictures from the Municipality of Kristianstad- food, water and commerce

Contact person: Marie Gunnarsson Ekström marie.g.ekstrom@hkr.se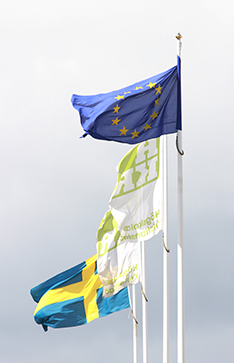 Photo: Andras Bela Giczi May 2017