We're happy to let you know that you have been accepted to our Staff Training Week!
Please find below suggestions of information about payment, information about accommodation, how to get here etc.
We have also created a Facebook account named Staff Training Week May 21-24, 2019 - Kristianstad University - just for us - for this specific event, so that you can all contact each other, get answers on your questions etc.
Attendance fee
There is a small attendance fee (500 SEK) for the Staff Training Week which includes Lunch Tuesday, Dinner Wednesday and Bus tickets within Kristianstad city (which allows you to take the bus from city to Kristianstad University -return ticket)
To be paid by March 20, 2019 to the following bank account:
BIC/SWIFT: DABASESX IBAN: SE18 1200 0000 0128 1010 9087.
or Bankgiro 5442-5269
The name of the account holder on the money transfer form is "Hogskolan Kristianstad".
Please mark your payment with name and booking code: STW2019 + Your name. It is very important!
Accommodation
The following suggested hotels are located in the city centre. They are very close to the railway station.
- Best Western-Hotel Anno 1937
Phone: +46 44 12 61 50
E-mail: info@hotelanno.se

- Quality GRAND HOTEL Kristianstad
Phone: +46 44 28 48 00
E-mail: q.grand.kristianstad@choice.se


- FIRST HOTEL Christian IV Kristianstad
Phone: +46 44 20 38 50
E-mail: christianIV@firsthotels.se


- StadsHotellet Kristianstad
Phone: +46 44 10 02 55
E-mail: info@stadshotelletkristianstad.se
NB! Prices as below for Stadshotellet - only available if e-mailing or calling (+46 44 10 02 55) before May 1, 2019:
10 single rooms (895 SEK/night) and 10 double rooms (1095 SEK/night are available for our guests.
Please refer to "Staff Training Week 2019" when booking your room!


Please note that smoking is not allowed at the hotels.
You are requested to contact the hotel directly to make your reservation and for prices or discounts above, don't forget to use the following code: Staff Training Week 2019.


At https://www.kristianstad.se/en/culture-and-leisure/tourism/
you can find out where to stay, eat, see & do and how to get to Kristianstad



How to reach Kristianstad
The closest main airport is Copenhagen Airport. Direct train connection to Kristianstad railway station from Copenhagen airport railway station (the journey takes around one hour and 20 minutes). Kristianstad railway station is very close to the city centre and the University campus. More information about travelling to Kristianstad can be found on the website:
http://www.turism.kristianstad.se/en/how-get-here
Travel from Copenhagen airport to Kristianstad, as well as between City centre and Campus, see https://www.skanetrafiken.se/
Contact person: Marie Gunnarsson Ekström marie.g.ekstrom@hkr.se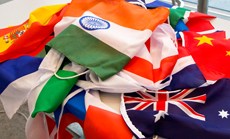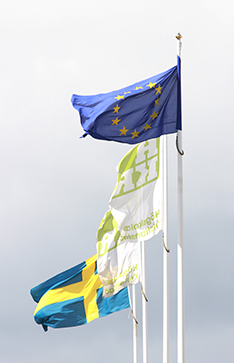 Photo: Andras Bela Giczi May 2017