"The knowledge I gained was very important"
Sunil Gamage completed the Master Programme Integrative Health Science from Kristianstad University in 2016. Today he works as Deputy Head of the Nursing Department of Lanka hospitals, one of the leading hospitals in Sri Lanka.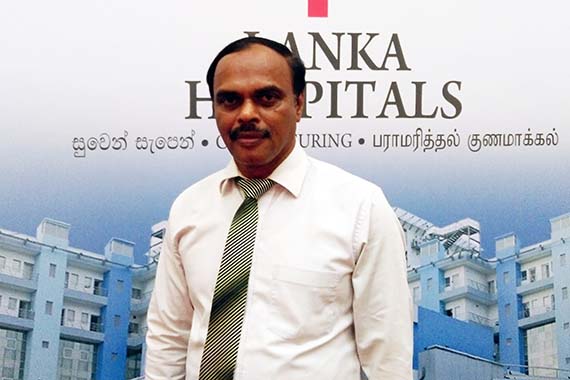 − I am very proud to say that I am a Masters graduate from Kristianstad University. The knowledge I gained from the Master Programme Integrative Health Science was very important, not only to myself but for my organization as well, Sunil says.
The main focus of Sunil's work is the organization of quality and safety development in addition to general nursing administration.
− I have successfully applied the things I learned in our nurses' training school and in the hospital. In the future, research will be added to my main area of work, organizational development, where the theoretical knowledge gained in the program will be directly applied.
To study on a distance
The master programme runs part-time and as a web-based distance education, something that Sunil rates highly.
− Most of us are unable to study in a foreign country such as Sweden, and we don't have enough facilities to study for a Masters degree in nursing in a small country like ours. As a health professional, I am busy with many activities and attending scheduled lectures is very difficult.
Sunil also appreciated his fellow students and the teachers, even though they never met in person.
− As a student you don't feel alone, the team approach was automatically developed in doing activities such as feedback. We had the chance to share our knowledge among other students from different countries with different cultural and technological backgrounds. I felt as if we were together in a class room when we were on the learning platform.
− All the teachers, supervisors and examiners were experts and they educated us to become real master graduates. Reading through research papers and individual feedbacks, we understood the best international practices, different perceptions and international health issues and finally we became strong in conducting, applying and evaluating researches and programs.