Håkan Pihl, Vice-chancellor of Kristianstad University
Håkan Pihl is the vice-chancellor of Kristianstad University since March 2015.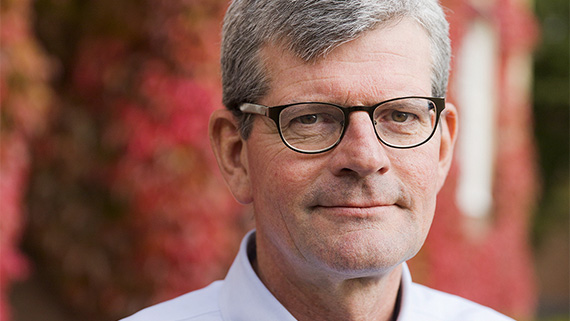 Håkan Pihl became vice-chancellor of HKR in March 2015. He has lived in Kristianstad for many years and has considerable experience in the world of academia.
Before he became vice-chancellor, he was Head of the Department of Business Administration and Programme director for an international Master's programme in management at the Lund University School of Economics and Management.
Håkan has extensive experience from Kristianstad University as well, where he has taught economics and has held several leading positions including head of the Department of Economics and Business Administration, and head of the School of Education and Environment. He has also served as a teaching staff representative on the board and as director of the study programme in International business and management at Kristianstad University.
Håkan is an associate professor of business administration, and has written textbooks and conducted research in areas such as international business and environmental economics. Lately, he has focused especially on the climate issue and engaged in debates on the construction of an effective climate policy.
Håkan has many years of experience of teaching and, throughout his professional career, he has been involved in various ways in the development of study programmes. In 2005 he was awarded Kristianstad University's Teaching Prize.