About Kristianstad University
Kristianstad University (HKR) is a small but at the same time large university in southern Sweden. The university is gathered in one campus situated just 10 minutes from the town centre of Kristianstad.
Kristianstad University was founded in 1977, but we can trace our roots back to 1835 and the start of the teacher's training. We are proud of our 14,000 students and the diversity they represent. Our keywords are openness, curiosity and respect.
Our research is challenge-driven and integrated with our degree programmes.
High quality
Kristianstad University offers programmes and courses, all of which are distinguished by science, research and great pedagogical quality. The Business Administration programmes, the Study Programme in Oral Health, the Master programme in Psychology and the Food and Meal Sciences programme have received the highest quality possible and has been classified as best in Sweden by the evaluations of the Swedish Higher Education Authority (UKÄ).
We are the only Swedish university that offers work integrated education in all our undergraduate programmes. This makes our students well-prepared for the future.
The campus
At the university campus you can find everything you need within a short walking distance. There is a library, a restaurant, a café, the student union, health centre and student dormitories all in one place. In the middle of the campus you will find a spacious library with study rooms, computer rooms and open spaces where you can read or relax.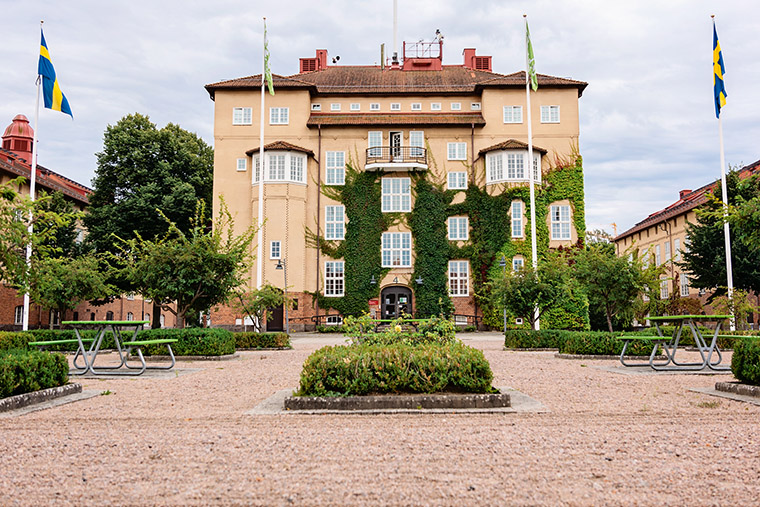 Internationalisation
International collaboration is important to Kristianstad University. We are active proponents of international mobility. Students and faculty collaborate to cultivate understanding of other cultures and traditions. We participate in exchange programmes and network with many universities. About our internationalisation.