Situated in the north eastern part of Skåne, Kristianstad is the main centre of the region. The town combines the modern and the old and is situated in an area of great natural beauty. Kristianstad is also known for its cosy cafés, restaurants and shops.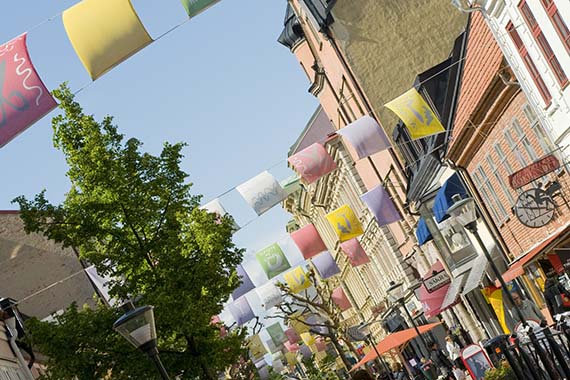 Kristianstad municipality has a wonderful Biosphere Reserve known as Vattenriket, the Kingdom of water. Naturum, a newly-built nature centre, is situated close to the town centre and provides a number of displays illustrating the great biodiversity of the region. Here you can also enjoy beautiful views over a cup of coffee.
In all parts of Kristianstad you can easily move by bike or on foot; there are plenty of trails that allow you to experience the beautiful landscape of the area. There are many opportunities to enjoy outdoor activities as canoeing, trekking and climbing; the area is well known also for the numerous beaches.
Within easy reach
Kristianstad is situated within an easy reach of Europe by air or by train. High-speed trains connect Kristianstad to Copenhagen Airport, Copenhagen and Malmö. You can reach Malmö by train in one hour and Copenhagen within one and a half hours. You can thus enjoy the vibrant life of Malmö and Copenhagen whenever you want. Kristianstad airport offers direct flights to Stockholm, and other cities.