Kristianstad University has an attractive Campus that includes student housing and is easy to get around. Students have access to modern information technology, inspiring meeting places and good services.
Kristianstad University Campus offers all the education facilities you need like classrooms, library, sportshall, café and restaurant. Everywhere you'll find both silent study areas and open spaces that encourages students to socialize, learn and to feel comfortable even if you must study hard. Staff is friendly and speaks English well.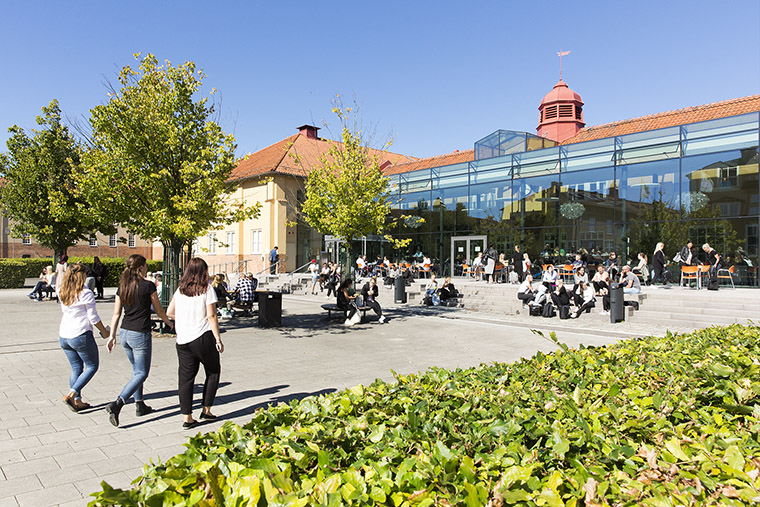 Distances are short and as a student it is easy to get in touch with teachers and other staff, whether you are studying on campus or remotely. A total of 14,000 people are studying at Kristianstad University, but the atmosphere is calm and cosy. You don't disappear in the crowd.
All buildings are open daytime and students have access to buildings with access cards seven days a week all day and until late evening, enabling them to gather and study together outside class hours.
The university sport union arranges various sports activities at Campus almost every evening of the week and the student union's social committee organise several events such as movie nights, language cafés and special parties for students.
Kristianstad University Campus is located in an official UNESCO Biosphere Reserve. Just two kilometres away, the historic town centre offers a broad range of cultural, entertainment and athletic activities. Copenhagen and several other cities are just a short train ride away.