We could not process the request.
Master Program in Food and Meal Science - 60 credits
This online Master's programme will advance your knowledge in Food and Meal Science, and applies a holistic consumer and public meal perspective to current global challenges. It prepares you for further research as well as for work within various quality and development functions, providing a wide range of professional opportunities.
Food and meal science
Food and Meal Science is a multidisciplinary field based on three strong research and educational areas:
• Food science
• Nutrition and health
• Food culture and communication
On completion of the programme, you will have acquired expertise in investigating and critically reviewing complex food and meal issues, making you attractive in the modern food and meal sector. Your qualifications will open up a wide range of opportunities for work within research and development.
We asked some of our students and alumni "What does Food and Meal Science mean to you?" This was the result: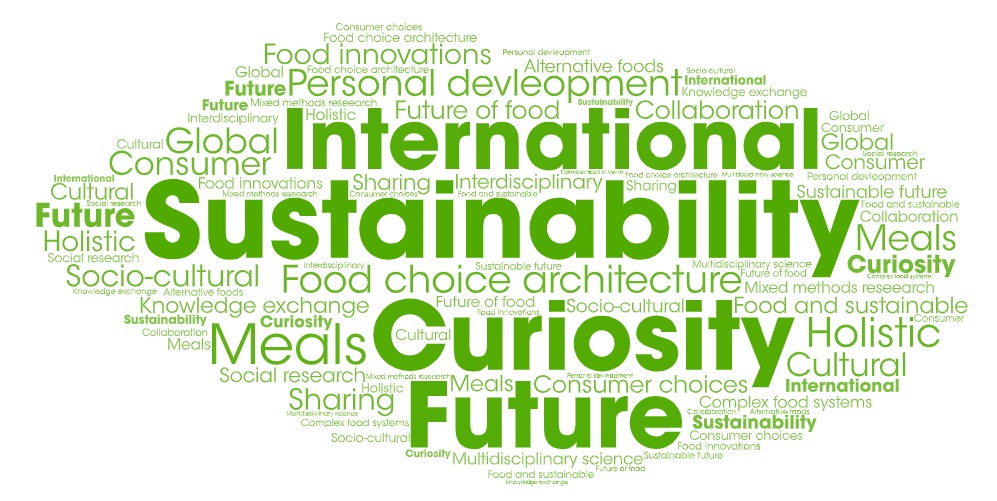 Study methods
You may choose to study one year full time or two years part time. The programme is conducted entirely online. The programme ends with a Master's degree project worth 15 credits.
The programme includes:
The Complexity of Food Choice: The Public Meal from a Consumer Perspective
Sustainable Food and Meals – Integrating Consumer and Production perspectives
Applied Statistics in the Health Sciences
Food for Many: Interdisciplinary Approach and Methodology
Optional specialisation through first or second cycle courses in Food and Meal Science
Master's degree project
The figure shows the course of study for two years of half-time studies.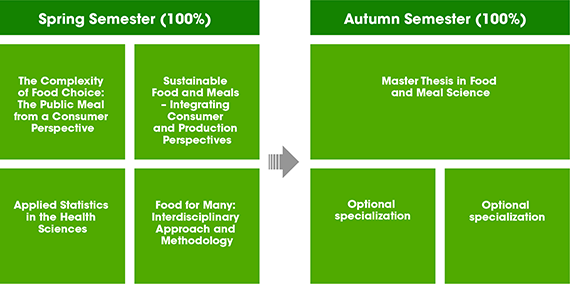 The figure shows the course of study for one year of full-time studies.