Professor in health sciences
In my research, I'm interested in body image dissatisfaction and how it affects physical and psychological health. I'm also interested in how the professionals working with these individuals experience this, as studies have shown that they often lack the required expertise to help. Therefore, patient access to expert support is inadequate. Through my research, I have long experience working with socially disadvantaged groups. I'm also interested in how these individuals are treated in society, especially in healthcare and school. Most of my research is conducted in an international context, and many of my projects are within the EU.
Master's degree (2002) in psychology; PhD (2007) in medical science; Master's degree (2007) in public health; Associate Professor (2018) in Health Sciences; Professor (2019) in Health Sciences; Board member of the European Cleft Organization (2013); Smile Train Research and Innovation Advisory Council (STRIAC) medlem (2020); Chairman of cost-action CA16234 European Cleft and Craniofacial Initiative for Equality in Care.
Research
One of the research interests I have is about body image dissatisfaction. This can result from disfigurement or the consequence of perceived social pressure to conform to unrealistic and narrow beauty ideals, indiscriminately affects the mental and physical health of a significant and growing proportion of our population. Those with disfigurement also experience social discrimination that negatively impacts personal aspirations, education and work opportunities. As medical advances improve the survival rates of those born with or who acquire a disfigurement, and the demand for cosmetic interventions and psychological support increases, professionals from diverse health and social care areas are increasingly being exposed to the challenges of identifying and addressing the needs of patients burdened by complex and unique psychosocial issues. These professionals are perfectly placed to ameliorate these issues but report that they often lack the necessary expertise to help, and therefore, patient access to expert support is inadequate. Consequently, I have been involved as the coordinator in many European projects that focus on developing training resources for healthcare professionals, teachers, and other relevant stakeholders to gain the necessary skills to provide better support.
I publish in academic peer-review journals and over the last 17 years I have facilitated a variety of keynotes, lectures, workshops and symposiums for professionals, students and users in my areas of expertise in Asia, Australia, Europe, North America and South America. My research experience over the last 19 years includes epidemiological and population-based studies together with large national multicentre observational and cohort studies. I have also been involved in studies using quantitative and qualitative approaches as well as conducting project evaluations.
Disadvantaged groups in our society
Another area that I care about is the equality of care provision in our society and with an especial focus upon those who belong to socially disadvantaged groups.
I often work in a European or international context, and a project that highlights that is the COST Action CA16234 European Cleft and Craniofacial Initiative for Equality in Care, which includes 27 countries. The focus of the Action is to ensure that children born with orofacial clefts and other craniofacial conditions receive optimum multidisciplinary care enabling them to grow up like any other child and attain equal status within their societies. Europe currently lacks a harmonized approach to evaluate access to care, the current provision of care, the impacts on key areas of the affected families and society at large, especially in relation to inequalities and social determinant factors. One of the aims of the Action is to evaluate how cleft and/or craniofacial teams are functioning on the following levels:
The primary level: the patient as the beneficiary;
The level of the organizational context: the multidisciplinary team;
The level of funding and policies: administration and resources.
Implement changes in healthcare organisations
I am also interested in how we can implement changes within the health and care organisation. First, we need to improve our healthcare, and therefore we need to develop a more efficient and sustainable system. Then it is vital to be able to implement changes and evaluate the results. At the same time, many studies show that the implementation of the changes in healthcare is often fragmented, inconsistent and ineffective.
Based on this problem, a European project, "Health Innovation, implementation and Impact (HI3) – A functional training program on implementing sustainable change in the health care system on a clinical level". The project developed a training material for healthcare professionals and students, which was validated in eight European countries.
Another international project where we collaborate with partners from Europe and Sri Lanka is "nEUROcare – a European initiative for capacity building to meet the challenges of caring for people with neurodegenerative disorders in Sri Lanka" within the EU program Erasmus + Capacity Building for Higher Education (CBHE) by jointly developing a Master's program for healthcare professionals.
Collaboration
Over my years, I have gained extensive knowledge of working with socially disadvantaged groups across Europe and specialising in the methodological and pedagogical development of courses ranging from basic to advanced levels in psychology, public health, and health education. These experiences were gained from research, teaching and coordinating and managing over 40 international projects that have attracted over €11 million funding to support psychosocial, health and educational activities.
Current projects
European and international projects we coordinate or are involved as a partner with: EU funded projects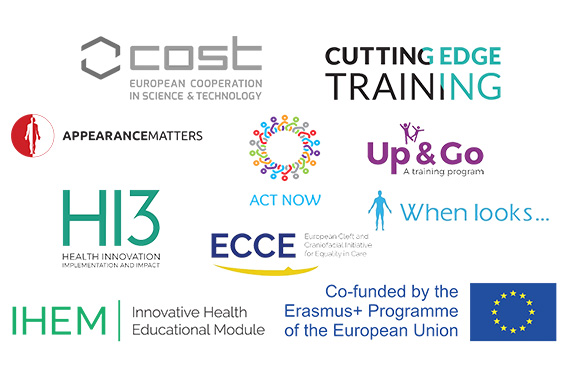 Publications