IT-pedagogics and Media Workshop
Monday to Thursday during semesters, 12 p.m. - 1 p.m.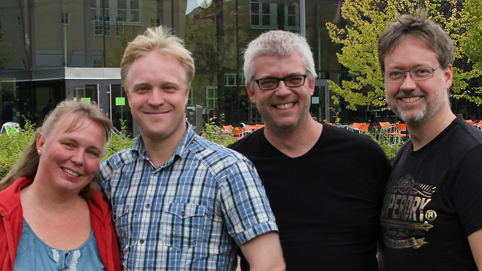 We have drop-in Mondays thru Thursdays every week between 12 p.m. and 1 p.m. in the University Library. Other times you are welcome to make an appointment with us.
Some of the things you can learn:
Get track of page numbers and table of contents in your final papers
Make tables and graphs
Making presentations
Record lectures for online screening and other educational materials
Record movies in our studio
Getting Started with Adobe Connect
Upload material for online courses
Discuss how IT and media can be used in your teaching
In the library you can borrow media equipment such as a sound recorder or a film camera. Do you need help with how the equipment works? Please book an appointment with us or visit our drop-in.