Welcome to the event "& Quiz" that will take you to different places around Kristianstad. An excellent opportunity to get to know new people, see new parts of Kristianstad, to eat some nice foods and at the same time do a quiz! Join in together with a friend or come by yourself!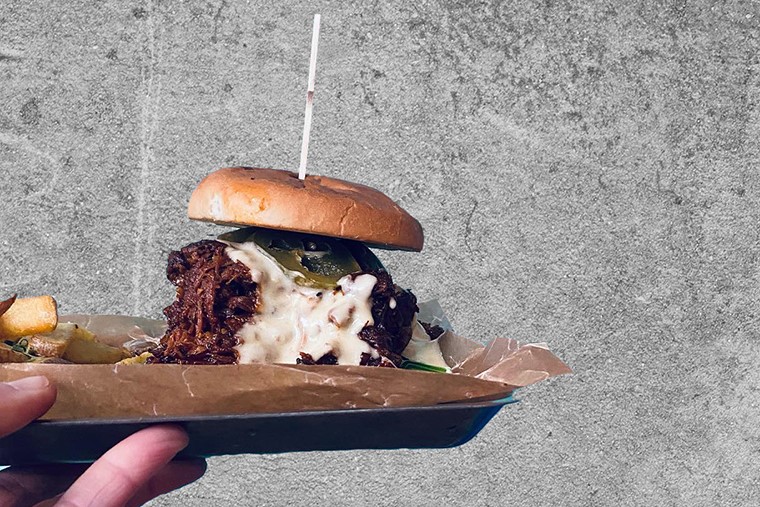 An excellent opportunity to meet new friends, see new parts of Kristianstad, enjoy good food and play a trivia quiz at the same time! This time we will set out at Flabben & Quiz where we treat you to some nice food and excellent live music. Bring your friends or come by yourself – we will divide participants into teams once you arrive. The number of tickets is limited so register today! First come first served.
Date: 30 of November
Time: 4 to 6 p.m. The quiz starts at 4.30 p.m.
Place: Grisen & Draken, Östra Boulevarden 46, Kristianstad.
We offer: Pulled pork or pulled jackfruit (veg) with bread, coleslaw, pickled onions, and a non-alcoholic drink.
Price: Free entrance and food. With the opportunity to buy more beverage at a reduced price.
Registration: Fill in this form to register to the event.

The number of tickets is limited. First come first served. If you find yourself unable to attend and don't cancel at info@hkr.se before 27 of November you will be liable for compensation regarding the meal.
A collaboration between Kristianstad University, The Student Union and Kristianstad's Municipality #studentstadenkristianstad.
* Kristianstad University collects personal data to be able to administrate your participation on the event. The lawful basis for processing your personal data is to perform the contract entered into in conjunction with the participation. Kristianstad University is the data controller and processes personal data in accordance with the the General Data Protection Regulation. If you consent, we will save your contact information in order to send you invitations to upcoming events and other information that we think may interest you. If you no longer want this type of information, contact jenny.hultman@hkr.se to have your contact data erased. If you have objections regarding the processing of your personal data you can contact the university's data protection officer at dataskyddsombud@hkr.se. You also have the right to submit a complaint to the Swedish Authority for Privacy Protection (IMY). For more information about how to handle complaints, see IMY's website or contact them at imy@imy.se.