Future Week on HKR - Good health and well-being
September 19–25 is Future Week, and on Tuesday, September 20 from 11 a.m. to 1 p.m., parts of the program will be at the University. The theme for Kristianstad is "sustainable transition" where Kristianstad University has chosen to focus on good health and well-being .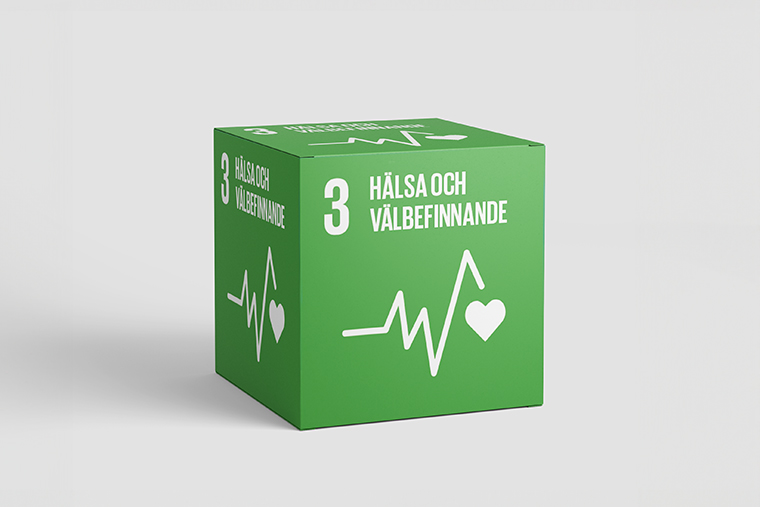 From September 16th to 24th, it's Future Week, and on Wednesday, September 20th, from 11 AM to 1 PM, part of the program will take place at the university. Kristianstad's theme for this year is "Sustainable Transition," where Kristianstad University has chosen to emphasize the United Nations' third goal: "Health and well-being for all, at all ages." Inside and outside house 7, various activities aligned with this year's theme will be offered."
Program 11AM-1PM
What smoothie are you? Erikshjälpen Kristianstad offers various smoothies made from fruits and greens with a short shelf life, outside Building 7.
Try yoga with YinTorp and let the life energy flow through breath focus, empathy, and conscious presence, both physically and mentally and emotionally. 30 minutes free yogasessions will be offered, both outdoors and indoors. Everyone is welcome! Bring your own mat or borrow one from us. Sign up here.
Having trouble sleeping? Meet the university's sleep researchers Pernilla Garmy and Gita Hedin, who will teach you techniques for better sleep, which can ultimately help you excel in your studies!
The company behind Piffl, the large cerise box on campus, is on-site. Get free use of sports and outdoor games available there.
UN Association. What is it? How can you get involved? Glasshouse.
"Reconnect to nature" with Pluspraktik. Our feet take a lot of strain, especially from a life on hard, flat surfaces. Listen and try how you can find your way back to the original human foot. Glasshouse.
Shoot balls at Sweden's coolest handball club, IFK Kristianstad. Do you want to become a part of the club? Listen to how you can get involved as a volunteer, outside Building 7.
Cycling is a great way to get around, especially considering all the health benefits you gain. Check out the different types of bicycles and electric bikes available on the market. Kristianstad Municipality's Energy and Climate Advisers, together with Cykelfrämjandet, outside Building 7.
Get involved, become a volunteer, and make a difference for others in Kristianstad! Volunteers are needed in many different places, including in healthcare facilities and various nonprofit organizations. Meet Kristianstad Municipality's volunteer and association coordinator, Linda Edvardsson, who will tell you how you can get involved, outside Building 7.
Friskis&Svettis challenges you with a plank challenge outside Building 7. Hold the plank the longest and win a free month of training at Friskis&Svettis Kristianstad, outside Building 7. What does health mean to you?
Meet the university's counselors who work daily to ensure our students' well-being. Take the opportunity to craft your health message. In the Glasshouse.
Visit the university library, which is exhibiting both fiction and non-fiction literature on the topic of health.
A joint arrangement with Kristianstad municipality and Kristianstad's student union. A part of the work to make Kristianstad a better student city.