No other course was more relevant for me
Pascal is an environmentalist, problem-solver, and visionary. When he developed software solutions for several non-government and non-profit organisations, he noticed the importance of IT in supporting societal development. This inspired him to upgrade his knowledge and prepare for future opportunities. Meet our alumni Pascal King'oku from Kenya.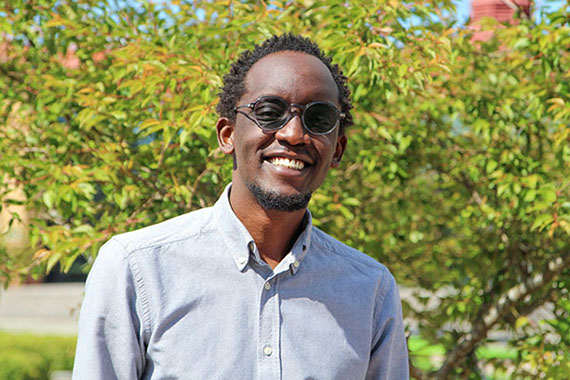 Why did you choose the Master Programme in Applied Computer Science for Sustainable Development?
– I have worked for multiple NGOs and non-profit organisations, such as Generation and Save The Children (Rädda barnen) where I developed software solutions currently in use around the world. I was able to see the importance of IT in supporting societal development and I realised I needed to upgrade my knowledge to prepare me for future opportunities.
– I am by nature a "tree-hugger", problem-solver and visionary. You will always find me trying to optimise a workflow or making someone's load lighter. Couple this with my interest in creating positive irreversible change in society through IT, and it was clear that there was no other course more relevant for me.
Why did you consider studies at Kristianstad University? And why Sweden?
– I stumbled upon the programme when I searched for "Masters Computer Science sustainability". It was purely by chance. I had no idea Kristianstad University existed before 2018. At the time of my application, Kristianstad University in Sweden was the only university offering a Master's Degree in Computer Science focused on sustainability. A few months before my scheduled start date, I was awarded a scholarship by the Swedish Institute to pursue my studies. If ever there was a sign that it was meant to be, this was it!
What is the best experience from your studies and your stay in Kristianstad and Sweden?
– To live in diversity every single day is a blessing that not many get to experience. Through classes, football practice and Rotaract Kristianstad, I made acquaintances from different parts of the world, which broadened my perspective on multiple issues. Living through the Covid-19 period with my housemates, who I now consider family, is an experience I'll never forget.
– My favourite educational experience was the fact that the school focused more on learning outcomes than the grades. It's almost impossible for any student to leave the university without gaining competency in the subject. Yes, I did have stressful days and nights, but when I look back, it's been an amazing experience overall.
The increased self-awareness in terms of the quality, impact and longevity of my work added to my experience and increased my confidence.
What are your future plans after your education?
– I yearn to implement the knowledge I have learnt in new situations. This will definitely continue to take precedence over any other opportunities I'll come across. I was lucky to secure an internship in nearby Malmö before completing my education and I'm excited about sticking around to learn a little more about the Swedish work culture.
Any tips for future international students?
– Plan ahead, keep time, speak up and have fun! Moving to a new country is always tough, especially if the language is different. Ask for help where you need it and offer help where you can! Be bold!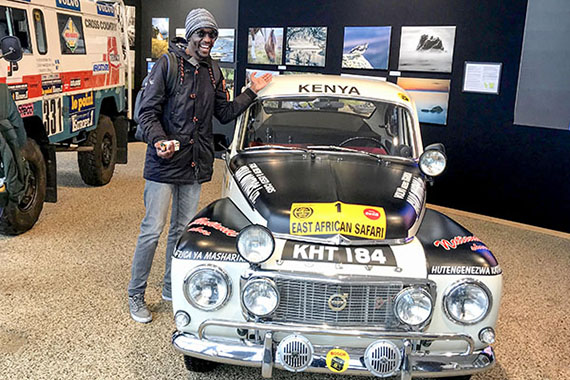 Written by: Fabian Rimfors